Preventive maintenance
Is your Heat Exchanger ready for record-breaking summer temperatures?
Alfa Laval Service Experts are geared up to deliver
• Onsite support – Assessment, Audit & Service
• Repair – Onsite & Service Centre
• Ex-stock Spares Availability
• Faster turnaround time of equipment repair
Consult Alfa Laval Service Experts to ensure equipment performance during crucial operational conditions.
Prevent problems before they occur
By servicing your equipment only when necessary, you can ensure operational reliability and maintain performance. Preventive Maintenance reduces unplanned stops, increases equipment lifetime and reduces workplace accidents. It also enables you to make the best use of resources and reduce spare parts stock.
Preventive maintenance is performed as a stand-alone service when your equipment has been in operation for a certain number of hours, and at a fixed interval to avoid unplanned stops. The service can also be part of a Performance Agreement.
How it works
Our experts:
Analyze operating conditions
Determine accurate maintenance interval based on various factors, including type of application as well as the usage and condition of the equipment
Supply genuine spare parts
Perform maintenance on board, on site or in one of the Alfa Laval Service Centres located close to you.
Ten top tips to keep your Alfa Laval equipment in tip top condition
How can we help you?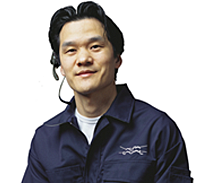 Please contact us with any queries or questions.