Unique features for solving ultimate problems
No supplier on the market has more experience than Alfa Laval when it comes to designing and manufacturing spiral heat exchangers. Over fifty years of expertise has gone into making them the ultimate solution to tough process problems. Keep reading to learn about the unique innovations that make it possible.
SelfClean™

Superior cleaning and extended performance
The SelfClean design of Alfa Laval spirals provides a reliable solution for fouling and clogging in duties involving challenging fluids, sludges, emulsions, slurries, fibres or particle loaded liquids.
Each circuit on a spiral unit consists of a single flow channel. This continuously curving, single-channel geometry creates high turbulence to minimize fouling from the start. If fouling does start to occur, local velocity increases, since the entire flow must still pass through the channel. This creates a scrubbing effect that flushes away any accumulations of deposits as they form.
An additional benefit of this design is that it eliminates the risk of dead spots and stagnation for more efficient heat transfer.
RollWeld™

Automated, reliable channel enclosure
The manufacturing of Alfa Laval's spiral heat exchangers incorporates an automated process for bending the edge of the channels. This is followed by a cold-metal-transfer automatic welding machine for the final closure weld.
The combined effect of this so-called RollWeld technique is consistent quality of the channel closure. That, in turn, is critical for the strength and corrosion resistance of the channel welds and thus the reliability of the overall unit.
Automated RollWeld channel closure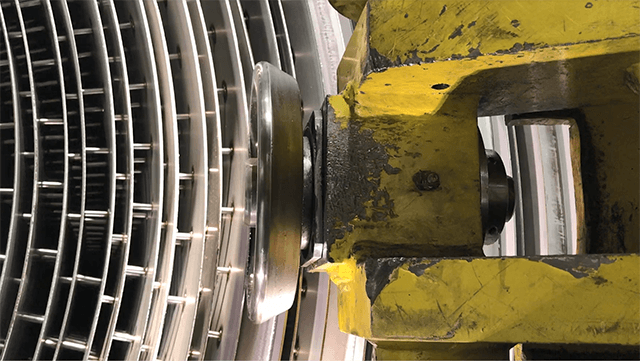 HighP™

A custom solution for high-pressure duties
For customers whose processes demand higher design and differential pressures than traditional spiral heat exchangers can provide, Alfa Laval offers capabilities to fully tailor a unique solution to match their needs.
We design our HighP spiral heat exchangers using a range of features, including a double gasket system, a self-supporting internal coil, and a special body and shell with bolted cover. Our experienced engineers work with you throughout the design process to make sure you get the ideal heat exchanger for your specific challenges.
Spiral heat exchanger for high pressure duties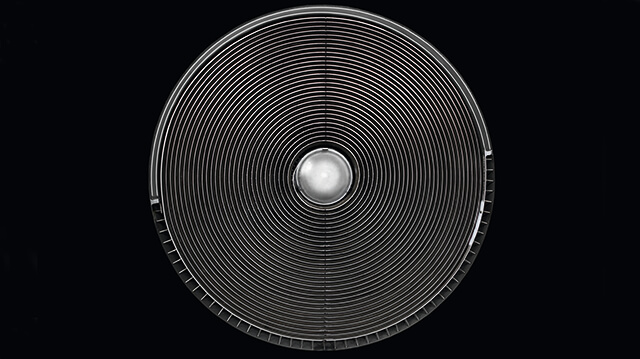 Improving sustainability with welded solutions
What does sustainability mean for your business? Today it comes down to having long-term confidence in your production, with support for both profitable growth and a positive environmental impact.