Unique Mixproof UltraPure
Alfa Laval Unique Mixproof UltraPure is designed to suit the needs of the Pharmaceutical and Biotech industries. It enables the simultaneous flow of two different fluids without the risk of cross-contamination. Modular in design, they ensure maximum uptime for continuous, high-purity processes.
The high-purity, double seat valve for continuous processes
Non-spilling solution
Easy to clean and maintain
Modular design enables easy configuration
Easy to upgrade
Full component traceability
The Alfa Laval Unique Mixproof UltraPure provides a higher degree of plant flexibility resulting in optimized plant efficiency without compromising product safety.
Exceptional high-purity design
This advanced double block-and-bleed valve provides long-lasting, spillage-free operation for continuous processes in the pharmaceutical, biotech, personal care and other hygienic industries. This minimizes the risk of product contamination and ensures maximum uptime as well as safe and hygienic operation.
Easy to clean and maintain
Maintenance and cleaning is quick and easy due to a top-loaded design, no adjustable components, maintenance-friendly actuator and built-in leakage detection on all seals. Like all Unique mixproof valves, the Alfa Laval Unique Mixproof UltraPure meets stringent hygienic standards.
Easy to configure and upgrade
Optimize your hygienic process by customizing the Unique Mixproof UltraPure to suit your needs. Its modular design also makes it easy to upgrade the double seat valve whenever your process needs change while ensuring efficient, hygienic and continuous production.
Full and documented traceability
Unique Mixproof UltraPure valves come with Alfa Laval Q-doc, a comprehensive documentation package for UltraPure equipment. It ensures full traceability of all product contact parts. Based on Good Documentation Practice (GDP), Q-doc documents every aspect from raw material to delivered equipment.
Options
3-A version available upon request
Product wetted seals HNBR, NBR, EPDM or FPM
Male parts or clamp liners in accordance with required standard
Control and indication: ThinkTop or ThinkTop Basic
Side indication for detection of upper seat lift
360° Service and maintenance videos
Alfa Laval Unique mixproof valves - replace axial seal
Alfa Laval Unique mixproof valves - replace radial seal
Alfa Laval Unique mixproof valves - replace product-wetted seals
You might also be interested in...
Unique DV-ST UltraPure
Meeting the requirements of most sterile and ultra-hygienic processes, these compact, lightweight valves are modular in design, which enables a wide range of purpose-built configurations.
LKB UltraPure
These butterfly valves are hygienic on/off valves for use with low and medium-viscosity liquids in personal care, biotech and pharmaceutical applications.
LKC UltraPure
Designed to meet the specific demands of the biotech, pharmaceutical and personal care industries, the LKC UltraPure non-return valve provide safe, easy installation and high, consistent quality.
Ten top tips - Valves
Here are some tips and service videos to show how you keep your hygienic valves in tip top condition
Product catalogue
Alfa Laval's hygienic equipment product catalogue "Close at hand" includes product leaflets, performance curves, links to animations, brochures and price lists for ordering purposes.
CAD portal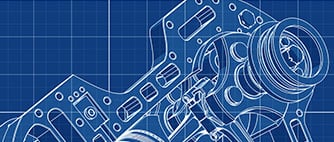 Download the product models in Neutral or Native CAD file formats. It is also possible to download 3D PDF files.
Animations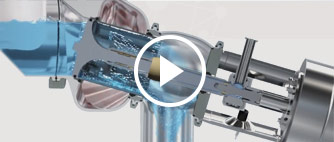 Visit the animations site and take a look inside a product to see and understand how it works.